Eurowindow's uPVC product series is ideal for: hotel, villas and apartments. Eurowindow's uPVC windows and doors are made from steel reinforced uPVC profiles, high quality fittings with multi-points locks, 3D hinges, help creating various type of opening, dual seal gasket system helps ensure the tightness, and argon filled DGU help increasing sound and thermal insulation. Besides, high quality uPVC material is excellent in anti-aging when exposed to direct sunlight. These components help create Eurowindow's uPVC windows and doors with good sound and thermal insulation, help saving energy consumption, saving maintenance cost for end-users. uPVC windows and doors comply with Vietnam national standards TCVN7451:2004 and 7452-2:2004 (wind load bearing, water tightness, welded corner strength).
SUPERIORITY OF uPVC PRODUCTS OF EUROWINDOW 
THERMAL AND ACOUSTIC INSULATION OF uPVC WINDOWS, DOORS AND  PARTITION
Enjoy the privacy and comfort in a peaceful and cozy space
Eurowindow windows & doors is a combination of continuous components such as profile, glazing, gasket, etc. optimally designed to achieve the excellent thermal and acoustic insulation. For instant: A room closes to a traffic route that has the noise of 85dB outside but thanks to Eurowindow's product, the noise inside is recorded at approximately 40 - 45dB.
Several examples of noise levels: 
Book paging: 20 dB. 
Normal talk: 50 dB. 
Traffic: 85 - 95 dB. 
Together with noise reduction performance, the thermal insulation of Eurowindow's product is up to approximately 2 – 4 times higher than the ordinary ones helping reduce the loss of energy and cooling rooms, bring high economic efficiency to users. 
HIGH ECONOMIC EFFICIENCY OF EUROWINDOW uPVC DOORS AND WINDOWS
Energy saving, durability, low - maintenance
Budget for timber doors may take up a significant amount among the material total cost for a building. In this case, premium uPVC shall be the best alternative option as its excellent properties that timber doors can never get such as: thermal and acoustic insulation, low-maintenance, long-lasting performance for years of service life, etc. Moreover, uPVC products including uPVC windows, doors, and partitions help limit heat transfer, which means saving energy to cool or heat the room. These factors will help to withdraw initial investment upon uPVC windows & doors after only a few years of use.
Compared with some types of conventional doors and windows, the initial investment for uPVC products is higher, but over time, the economic efficiency thanks to the savings in the process of using uPVC doors will become more and more obvious.
Other advantages such as the convenience of metal accessories, tightness and stability, no deformation, color fastness of the door frame surface... are also objective arguments that confirm the immediate and long-term economic efficiency of choosing uPVC windows and doors.
EXCEPTIONAL STABILITY WITHOUT DEFORMATION OR CONTRACTION
Superior steadiness compared with traditional counterparts 
In contrast to regular windows & doors which are easy to be warped and shrank under tropical climate in Vietnam, Eurowindow products remain structural precision and its initial elegance during the service life. The fit between the door frame and wings ensures a tightness, keeping your room warm in the winter and cool in the summer.
ADAPTABILITY TO EXTREME WEATHER CONDITIONS IN VIETNAM
Always persistent in the hot, humid, rainy tropical climate
The most outstanding property of uPVC is its long-lasting durability without being oxidized, aged or discolored under solar radiation, UV affection or tropical climate (hot, humid and rainy). 
The combination of additives and stabilizers creates the flexible adaptability of products under extreme condition of temperature and humidity. 
It is merely proved by the fast growth of uPVC products in Asian countries such as: China, Singapore, Malaysia, Thailand, etc.
FIRE SAFETY
Prevents fire spreading during fire and/or explosion incidents
The inconsistency in urban planning – a particular characteristic of Vietnamese urban areas – causes significantly challenging for firefighting activities.  Therefore, fire rating material selection for building is also one of the critical issues. In order to meet this requirement, Eurowindow is delivering uPVC products processed from polymer compound and fire retardant additives which will not support combustion under high temperature. 
When tested under the torch light of approximately 100°C, uPVC profile is deformed only without combustion, stopping the fire spread through the window or door.
DETAILS AND FEATURES OF COMPONENTS OF uPVC WINDOWS, DOORS, AND WALLS
THANH PROFILE
Thanh Profile  have a box-shaped structure with a reinforced steel core to help increase bearing capacity and thermal and acoustic insulation functions.
uPVC profile is extruded as chambered shape with a view to ensure the thermal and acoustic insulation of the windows & doors. The reinforced steel tube is then inserted into the profile chamber to maximize the strength of windows or doors.
uPVC is different from ordinary plastics because uPVC is a hard Polyvinyl Chloride modified with the following additives: Acrylic Polymers make plastic more durable, resistant to strong impacts; stabilizers make plastic more resistant to heat and ultraviolet rays; wax used in processing gives the profile bar a smooth, glossy surface.  
Eurowindow uPVC profiles are imported from Koemmerling under Profine GmbH (Germany) with a reputation of over 100 years as the world's leading manufacturer and supplier of profile . Eurowindow is now the exclusive supplier of Koemmerling profiles in Vietnam.
METAL ACCESSORIES OF EUROWINDOW uPVC DOORS AND WINDOWS
Uniform metal accessories with multi-point latches, 3D hinges to keep the doors closed, tight, and can be opened and closed in multiple directions 
Eurowindow uses metal accessories of leading German companies and ones researched and manufactured by Eurowindow. Homogeneous accessories including multi-point latches, 3D hinges, specialized locks, etc. for Eurowindow's uPVC windows, doors, walls not only have aesthetics but also ensures high safety and accuracy in use, overcoming disadvantages of common metal accessories. There are different sets of accessories available for opening types such as: Inward swinging, outward swinging, flipping out, tilt and turn, sliding, and parallel opening. 
3-way adjustable 3D hinges allow door alignment during use.
View more
Ẩn bớt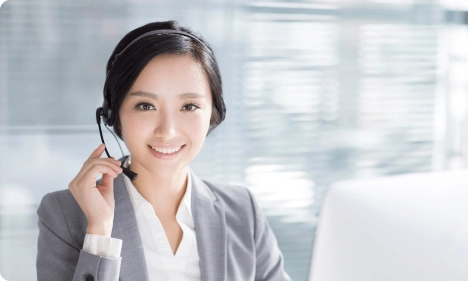 Register now to receive advice from Eurowindow!